Haulover Beach

Where clothing is optional.
This beach is located South of Sunny Isles Blvd bridge and North of Bal Harbour .
Click on the map to get more info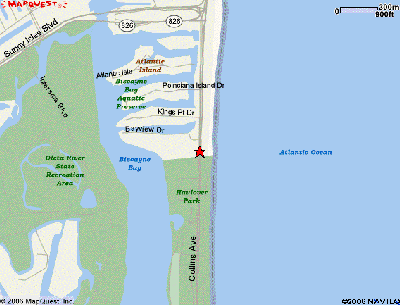 Haulover Park contains one of south Florida's most beautiful beaches--a mile and a half stretch that draws people from all walks of life, from other states, Canada and a variety of other countries. Nestled between the Intercoastal Waterway and the Atlantic Ocean, it has pristine white sand shores, open ocean surf, various shaded picnic facilities, beautifully landscaped sand dunes, and concession stands. The beach is ideal for surfing as well as swimming.
The entire beach is guarded by well trained lifeguards, who will inform beach patrons of existing weather and surf conditions.